Project Spotlight: Foundry Commercial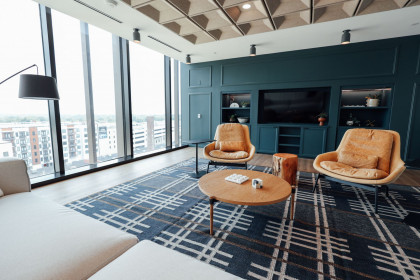 Foundry moved into their new South End space at The Line in May of 2022, with planning beginning in September of 2021. By entering the project as a partner from the beginning, and participating heavily in the initial meetings, our team ensured the end result was cohesive and well thought-out.
The OE team worked closely with Foundry to understand their daily routines and develop a furniture solution that met their needs. After the success of the Charlotte office project, OE partnered with Foundry to redesign its Tampa and Boca Raton locations. Using the programming and design planning from the Charlotte Office, we were able to provide Foundry with a consistent look and feel across all their offices, while still customizing each for their own needs.
To view more photos from this install, click here.
---
Back to News